Providing Access to Rock, Crushed on Your Site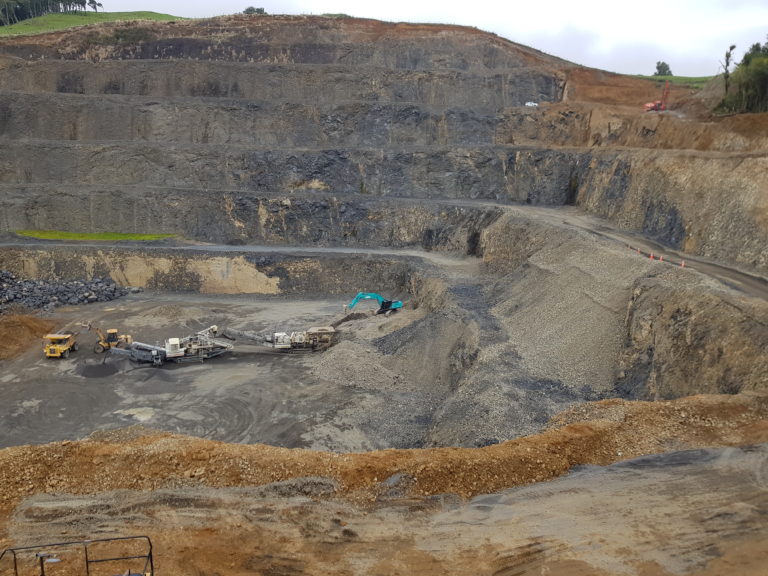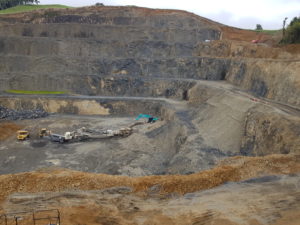 Traditionally most rock crushing has been done with fixed crushing and screening plants based at large quarries.
While this approach has its benefits there are many instances where this approach is uneconomic. Where volumes are smaller, where the job is a "one-off" for a certain project or where physical limitations such as access and availability of electricity are insurmountable hurdles, mobile crushing just might be your answer.  
You may be wondering: is contract servicing the right choice for my job? Will it be efficient? To answer your question, contract crushing is often the best choice for cost efficiency, capability, and long-term site potential. 
Your capability to execute the job is a very important factor to consider. Key things to think about include:
What type of material is being crushed?
How much material will you be processing?
How much product will need to be output?
Contract crushing provides access to superior capability. Crushing large amounts of tough material is no problem. Producing product is also a lot easier with the right capability. Specialist equipment is used to get the right cut, size, and volume. Without this equipment, your output can be compromised. If you need to produce a specific product that requires specialist equipment, contract crushing can help. 
Cost Efficiency
Significant time, labour, and cost go into a crushing operation. Several considerations are required to enable the best value for your job. Resource costs can be significant when it comes to a crushing job. The major question we hear is, "should I invest in my own equipment?"
Our answer to that is, executing a crushing site requires sizeable capital expenditure. But with contract crushing, that expenditure can be made more cost-effective, providing you with more value for money. This is because we have the right tools and equipment to get the job done. You eliminate the guesswork and extra labour involved with planning and purchasing new tools for the job.
We have already made the capital investment, so paying for our service would tend to be a more cost-efficient choice. Simply put, you forgo having to purchase expensive crushing equipment. If you have not yet purchased crushing equipment, or if you do not have the resources available to dedicate crushing equipment to a new site, we can help you.
Mobile Crushing Solutions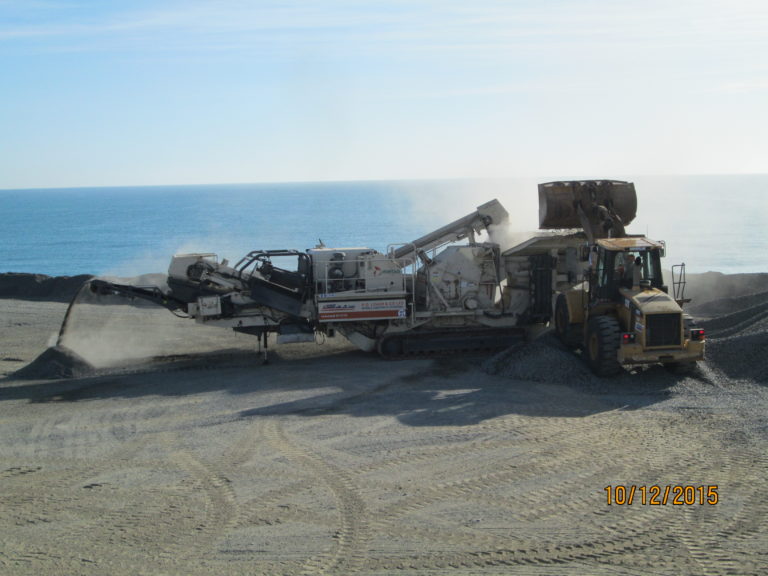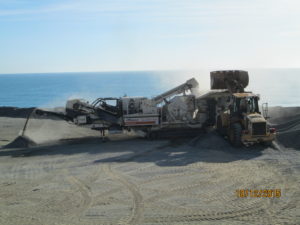 At HG Leach, we offer both large volume and small volume crushing.
Innovation, flexibility, environmental sensitivity, and skill ensure we can provide crushing solutions that meet your needs.  Skill and professionalism are key to our approach to contracting – and the ability to adapt to whatever challenges a site throws out.  With our Modern mobile crushing fleet, we can crush at the job. Lead times are short – typically operating within half a day of plant arriving on site.
Our multi-skilled operators are trained and qualified to industry standards and are led by professional, qualified staff who can deal with day to day operating issues & liaise with clients in a professional way. We specialize in contracted services for a diverse range of jobs, including:
Developmental crushing
Supplemental crushing
Greenfield development
Abandoned sites
What mobile crusher is right for my job?
At HG leach we operate a range of mobile crushing and screening plants. Give us a call, a site inspection, and advice on which machine is best suited to your rock is FREE! Our crushing equipment includes:
Metso LT106, primary Jaw Crusher that can accept material up to 700mm in diameter. Variable size output available and up to 400 ton/hr output rate subject to material type.
Metso LT1213S, secondary Impact Crusher producing material from 100mm – 20mm and downsize size at up to 400 ton/hr. This crusher has an inbuilt screen and will produce two products at once.
Metso LT200S, one of the newest and most efficient secondary crushing machines available, the LT200 is a cone crusher with a screening plant attached. With the ability to accept material up to 230mm in size and the capability to throughput up to 300 ton/hr this crusher really gets the job done. It can produce a range of products depending on screen size and can produce three products at the same time.
Metso ST 171 single deck screen, can produce 2 products at once with up to 300 ton/hr output.
Metso ST272 and 2.4 screen, Double deck screen, can produce 3 products at once, various sizes depending on screen selected.
Metso 505T 3.8 screen for roading chip.
Metso 5T 4.8 screen for roading chip.
Metso LT 7150 VSI Bar Mac crusher.
Don't just take our word for it… Check out recent crushing jobs we've completed!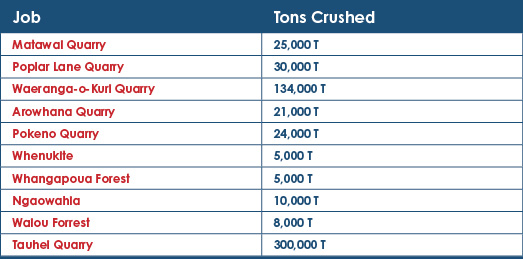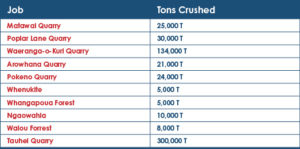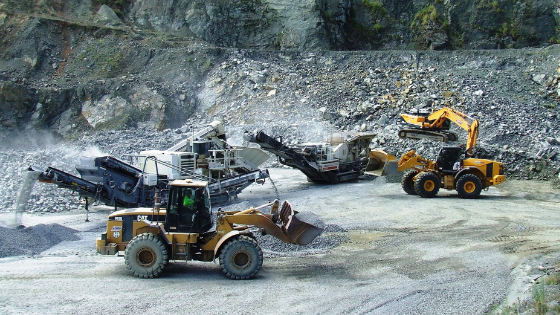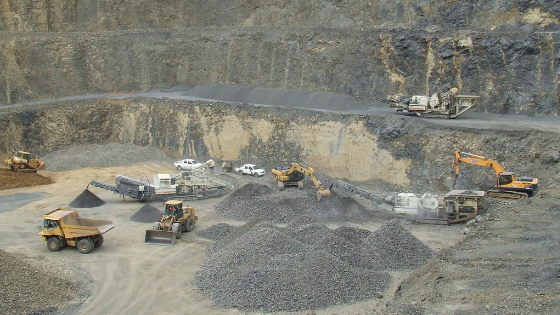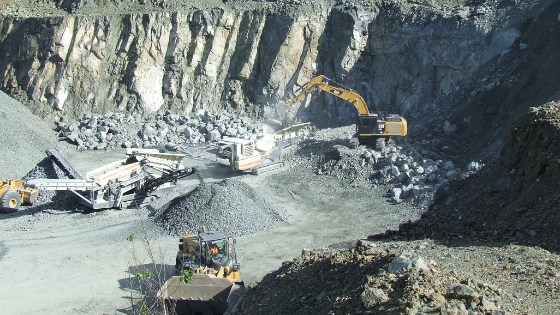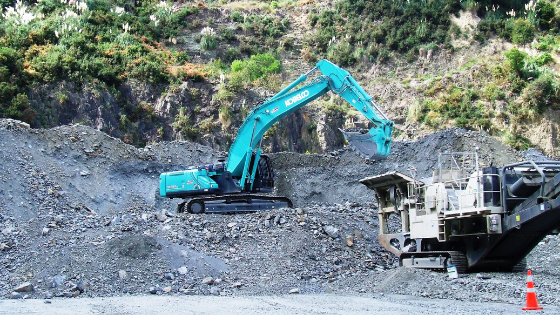 For all inquiries on doing the job right, on time, the first time.
Contact Corbin Saunders – Production Manager
Freephone: 0800 10 87 27
Phone: 07 862 8727
Mobile: 027 433 4277