Mark Baillie
Chief Operating Officer
Mobile: 027 417 2150
Email: markb@hgleach.co.nz
Before working for HG Leach, I worked for a Chartered Accountant for eight years. I was looking for a new challenge and the role of Finance Manager came up at HG Leach. That was 13 years ago now, and a couple of years ago I took on my current role as the Chief Operating Officer. I really enjoy the variety that the job brings, the people I get to meet and places I get to work.
HG Leach has always been a company with family values and commitment to service and quality and that's the reason I enjoy working here.  We are local, stand behind our products and are proud to be part of our communities.
Away from work, I love spending time with my family.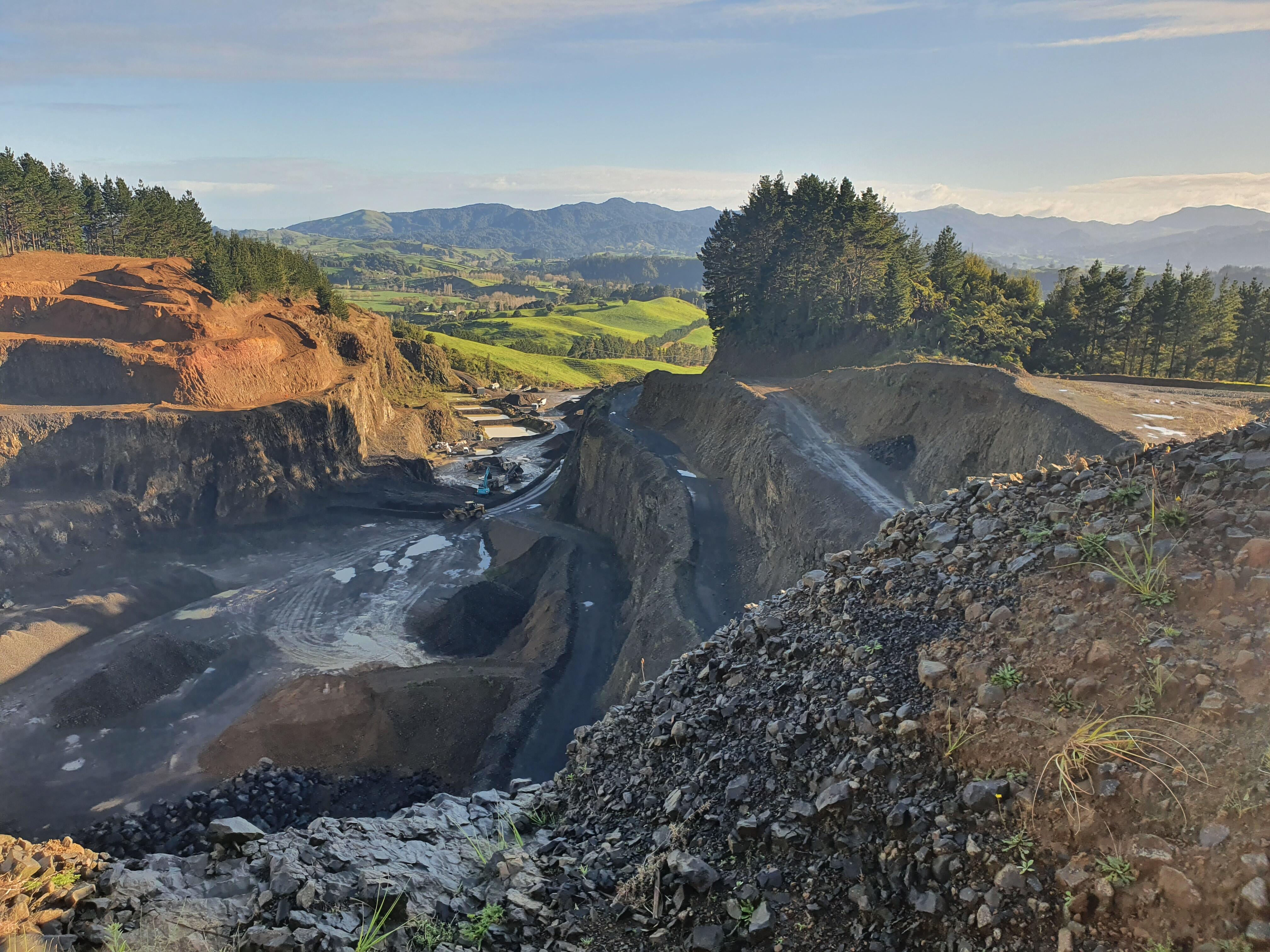 Warwick Leach
General Manager of Quarries and Company Director
Mobile: 027 492 2204
Email: warwick@hgleach.co.nz
I started working for HG Leach when I was 14 years old, driving the bin truck and shoveling fines under the crushing plant. Leaving college, I started working at A&G Prices foundry where I did my apprenticeship as a fitter and welder and after my time there, I worked for Kopu Engineering. When a position came up at the HG Leach Tirohia site for a fitter, I started work at Tirohia working under the A-Grade Manager. 
In 1984, after getting my B-Grade quarry ticket, I moved over to Waitawheta Quarry in the Quarry Manager's role, and a few years later I got my A-Grade quarry ticket. In 1993, I took over the role of General manager of the quarry sites. My current role is the co-owner of the business. I work in an oversight capacity working specifically across quality assurance, delivery deadlines (which covers chip products and base courses), and managing consents. I love that every day can be different with new challenges to solve.
HG Leach is still a family business and we run our company as a family business. We are hands-on people, we put our staff first and we back our product – if we do make a mistake, we own up and fix it.
Outside of work, my wife and I can be busy looking after nine grandchildren (with another on the way). We love traveling around New Zealand and overseas especially to Fiji.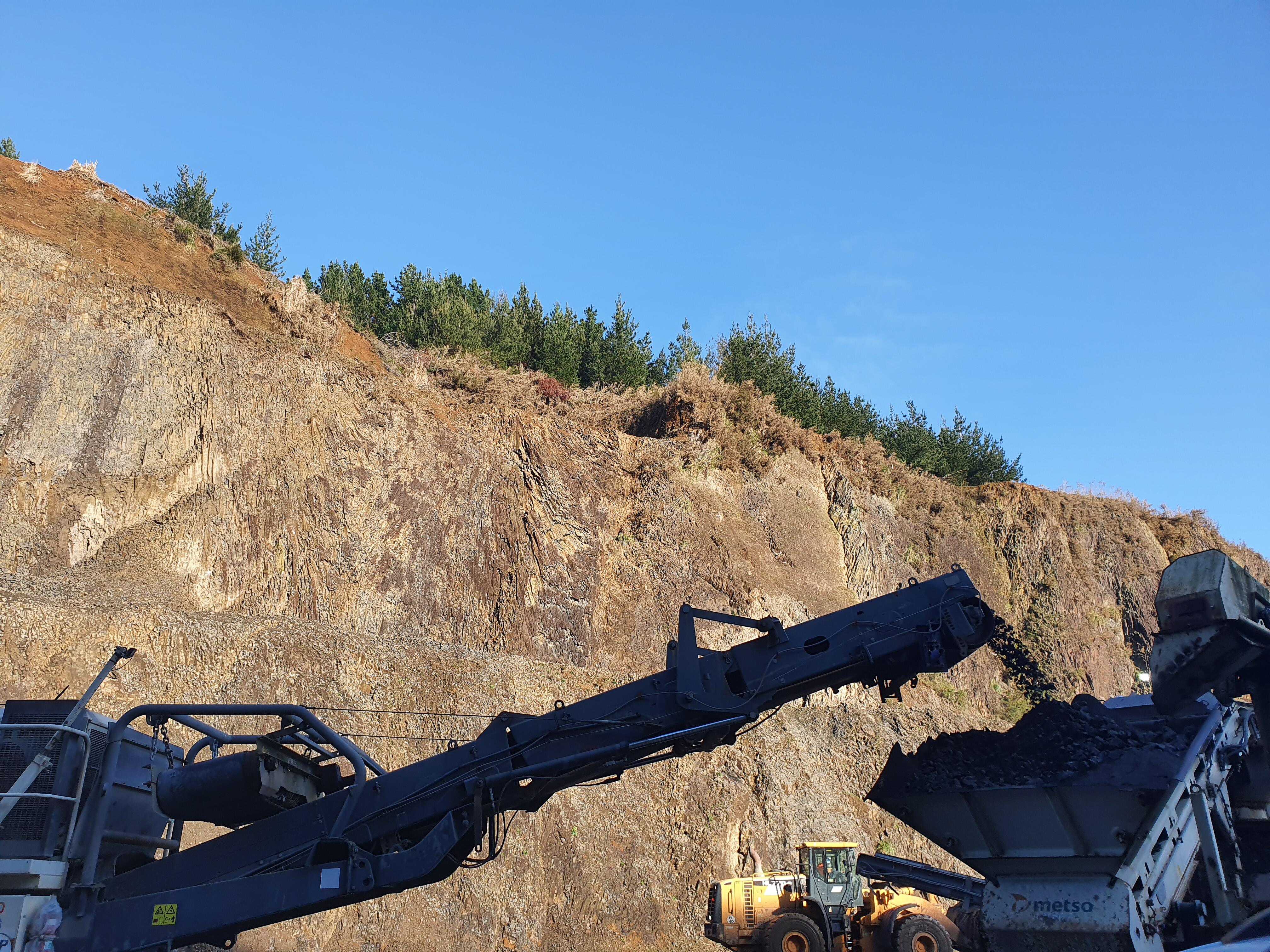 Graham Leach
Senior Adviser and Company Director
Mobile: 027 492 2206
Email: Graham@hgleach.co.nz
I have officially worked for HG Leach for 44 years but have been actually working here for over 50 years. Previously, I did an apprenticeship at A&G Price as a fitter and turner. I worked there for five years, as my Dad [Merv Leach] recommended that Warwick and I work in trades before we entered the business. At HG Leach I started as a Quarry machine and crusher operator for seven years before moving into Quarry management at Matatoki for nine years. I was also Plant & Maintenance manager for 24 years.  
I am proud to be part of running a family business that my grandfather, uncle and dad started. Most people don't know that we are a family business that has been in the Thames valley for more than 68 years supplying rock to the local community. Plus, we love getting behind our community and supporting local services.
Outside of work you will find me going  to our bach at Oamaru Bay in the Coromandel, spending time with my grandchildren and going fishing with my family.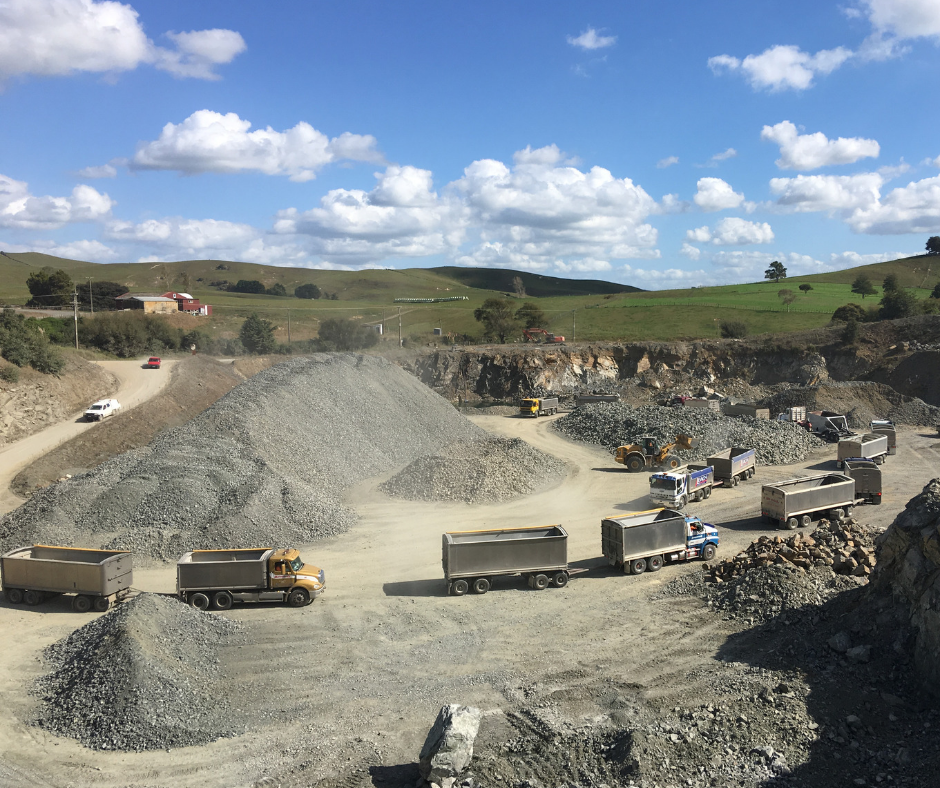 Corrie Leach
Logistics Manager
Mobile: 027 498 3886
Email: corrie@hgleach.co.nz
I started working for HG Leach upon leaving high school. I have worked in a variety of roles including a Multi-skilled Machine Operator, Mobile Crushing Manager; Quarry Supervisor (at all our sites over the years), and now my role as Quarry Operations Manager at Waitawheta. I love my role as every day is different. 
I love working for HG Leach as every day brings you a new set of challenges and working in our family business with the aim to keep it going for many years to come. We are passionate about our customer service and when you buy aggregate from us, you're supporting a local family business.
Outside of work I enjoy spending time with my family, fishing, and going away on holidays.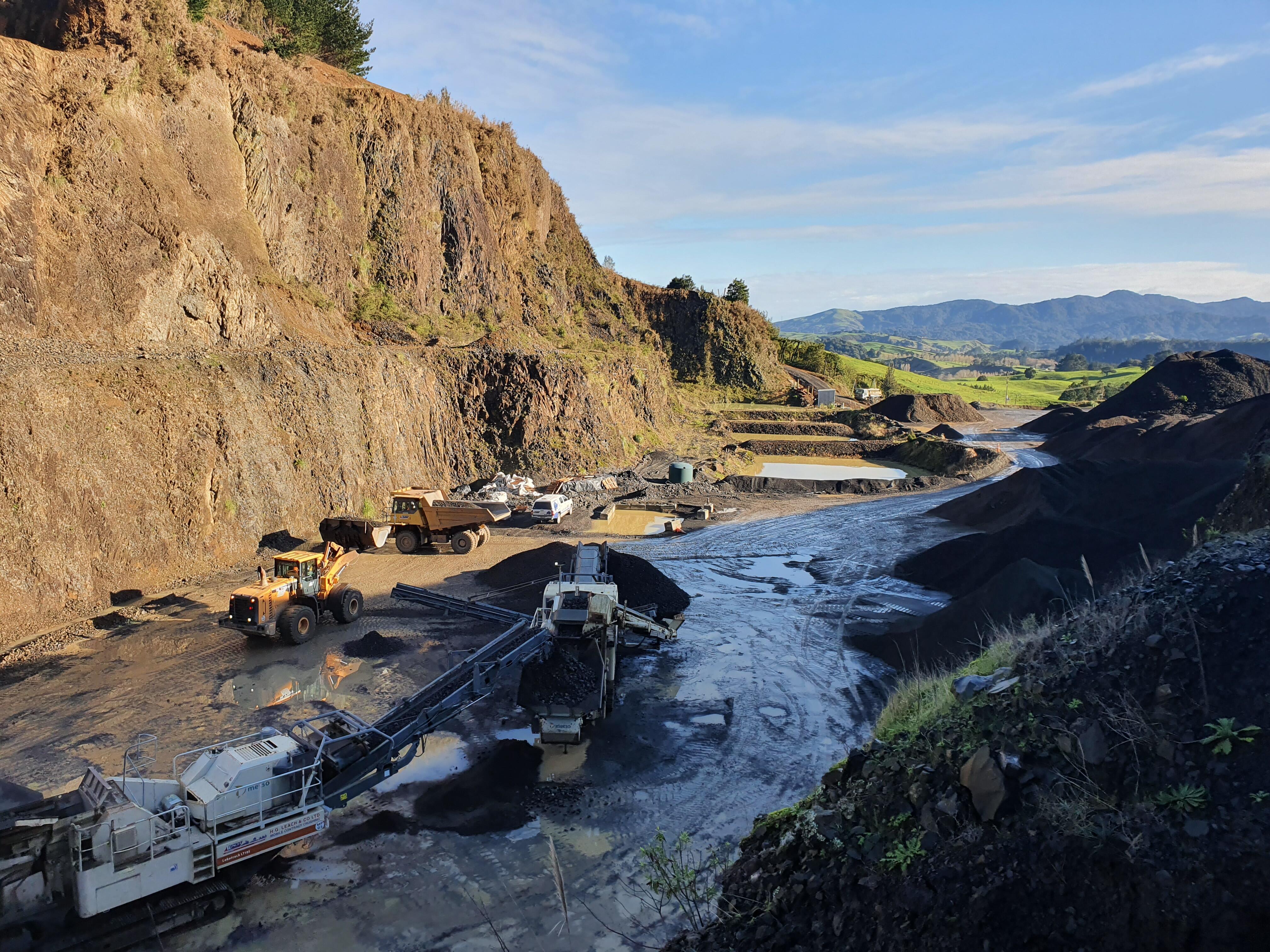 Dion Leach
Matatoki Quarry Manager
Mobile: 027 706 4750
Email: dion@hgleach.co.nz
I have been working for HG Leach for 13 years. I started as a Plant Operator driving bin trucks for many years and became an All-Round Operator at the quarries. I was appointed Assistant Quarry Manager and did that role for a few years before moving to Western Australia where I worked for Holcim at their Nickol Bay Quarry. 
Upon my return to New Zealand, I began in my current role as the Matatoki Quarry Manager. I love working with the Matatoki crew, the fast pace of the work, and as well as the opportunities that arise to work on large-scale projects. I also enjoy working under pressure and achieving targets and deadlines but at heart what really drives me are our customer relationships. We pride ourselves on looking after our customers by making sure they get the right product for their requirements.
Working for HG Leach enables me to help carry on the family business. HG Leach is always willing to go the extra mile and are here to help you with your aggregate needs. 
Outside of work I enjoy spending time with my wife and 3 young kids. I am a member of the Thames Fire Brigade and enjoy the social aspect of being a part of a local organisation for the last 14 years.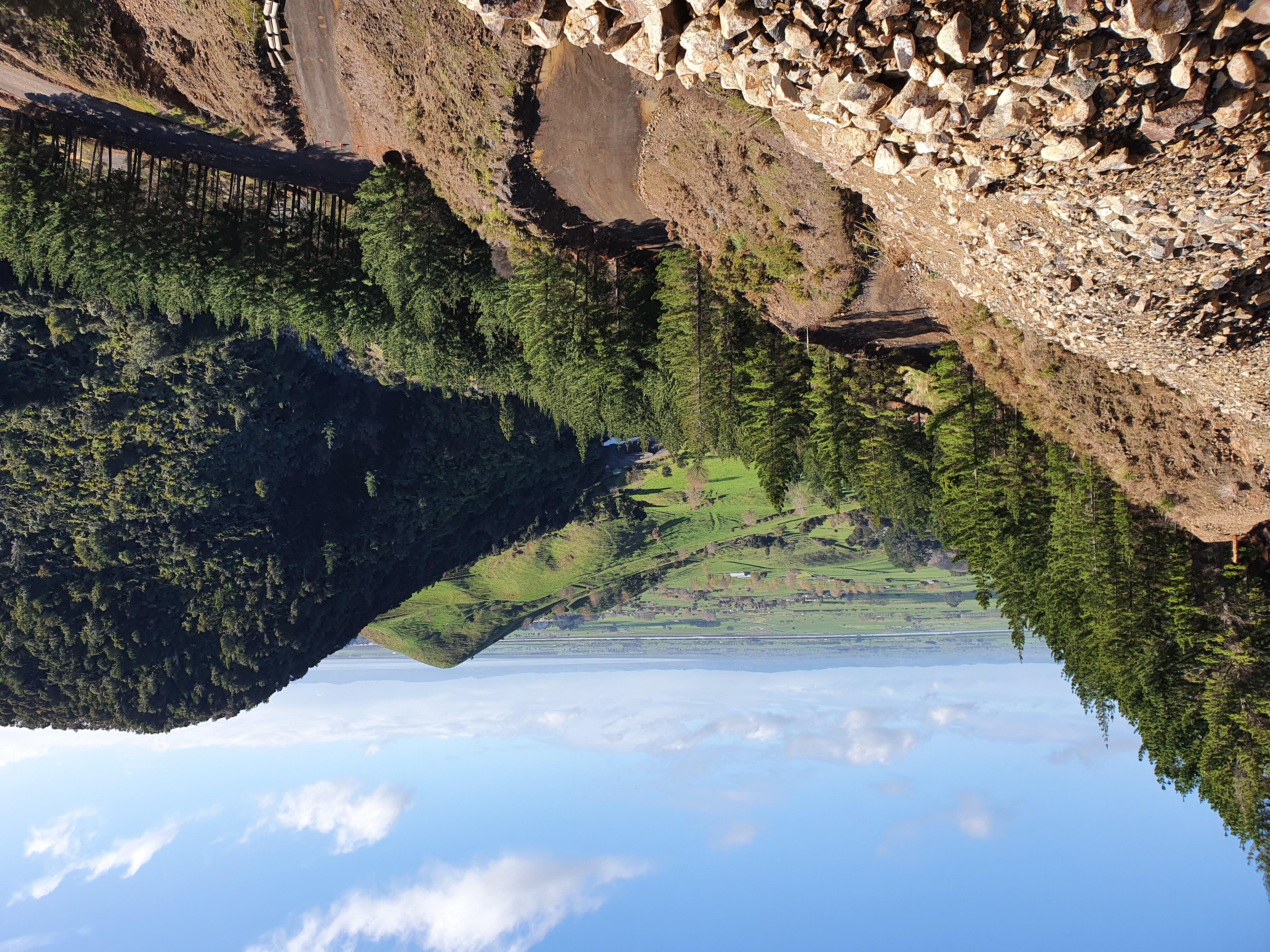 Corbin Saunders
Production Manager: Quarries and Contract Crushing
Mobile: 027 433 4277
Email: corbins@hgleach.co.nz
Straight out of school I started to work as a Dairy Farmer at a friend's farm, however, it wasn't long before the opportunity with HG Leach arose and I joined their team. That was twelve years ago and my first role was as an operator across their quarries underneath the guidance of Corrie Leach. 
For the last four years, I have been the Contract Crushing Operations Manager which means that I oversee and am responsible for all crushing operations that are located externally to our quarries. 
I thoroughly enjoy my role as well as working with the team – they are a great bunch of guys. I love the variety my role offers me as well as the fact that I get to travel around this beautiful country.
HG Leach is trusted by their customers and that's something we are all really proud of.
Outside of work I can generally be found hunting, fishing, captaining the Thames Rugby sports team or hanging out with my wife and two kids.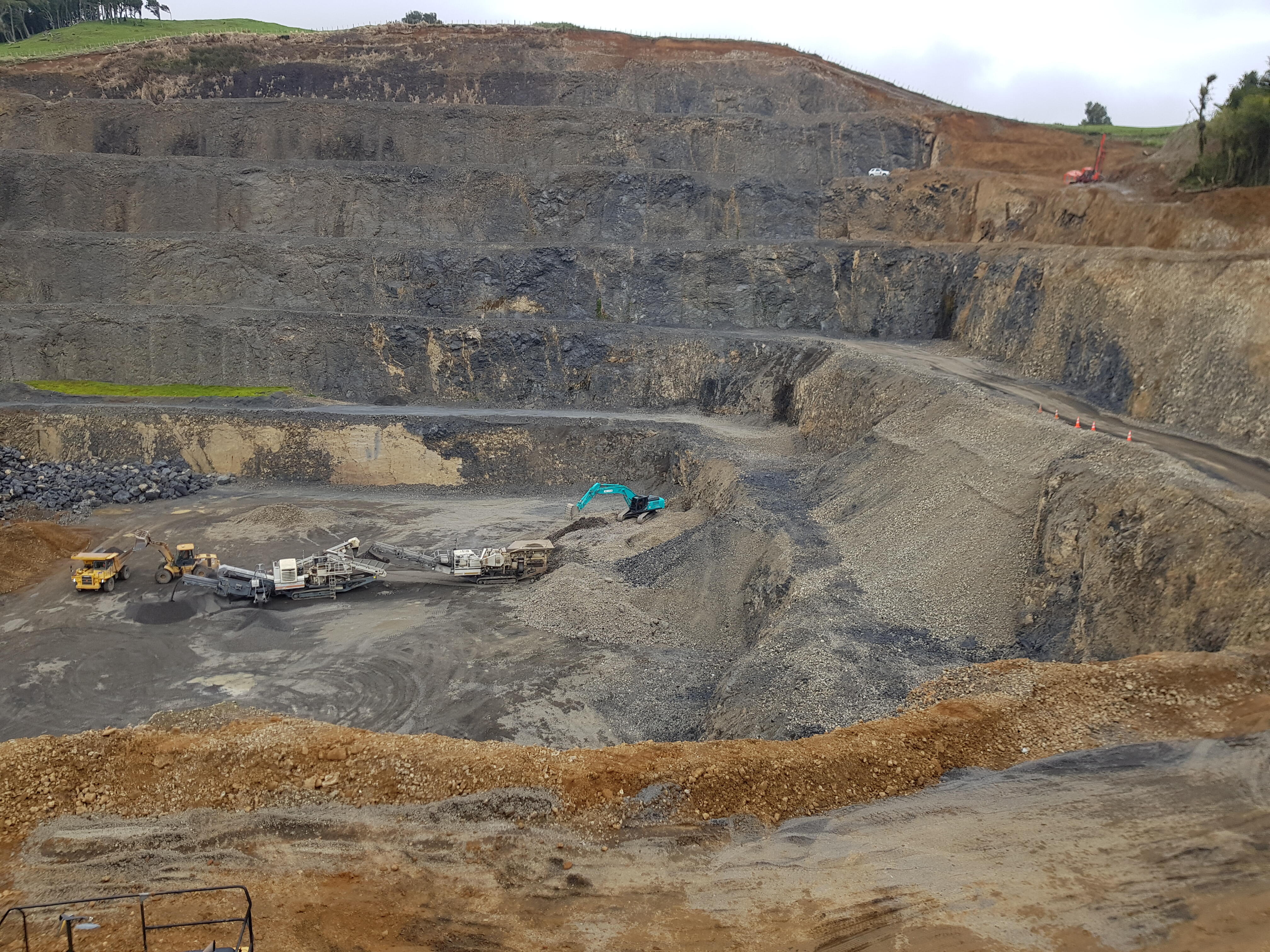 Ricky Leach
Plant & Maintenance Manager
Mobile: 0274 844 455
Email: rickyl@hgleach.co.nz
I started out working for an engineering company in Morrinsville, carrying out work though out the Waikato region for over seven years. This is also where I completed my apprenticeship in heavy fabrication.
Thirteen years ago, I started working at HG Leach as a Maintenance Engineer and have since progressed into my current role as Plant & Maintenance Manager. I really enjoy the variety that the role offers. This keeps the job interesting and challenging. I especially enjoy working on external client sites through our contract crushing division.
What I enjoy most about working for HG Leach is the people. We have a great team & plenty of laughs along the way. The capital investment the company has made in new machinery recently has created a lot of exciting opportunities. We are proud of what we make we stand by our products and our name.
 Outside of work I love spending time with my family. My children are all very involved in a range of sports which keeps us busy. We all enjoy the outdoors so the beach, fishing & bike rides are some of the things we enjoy as a family.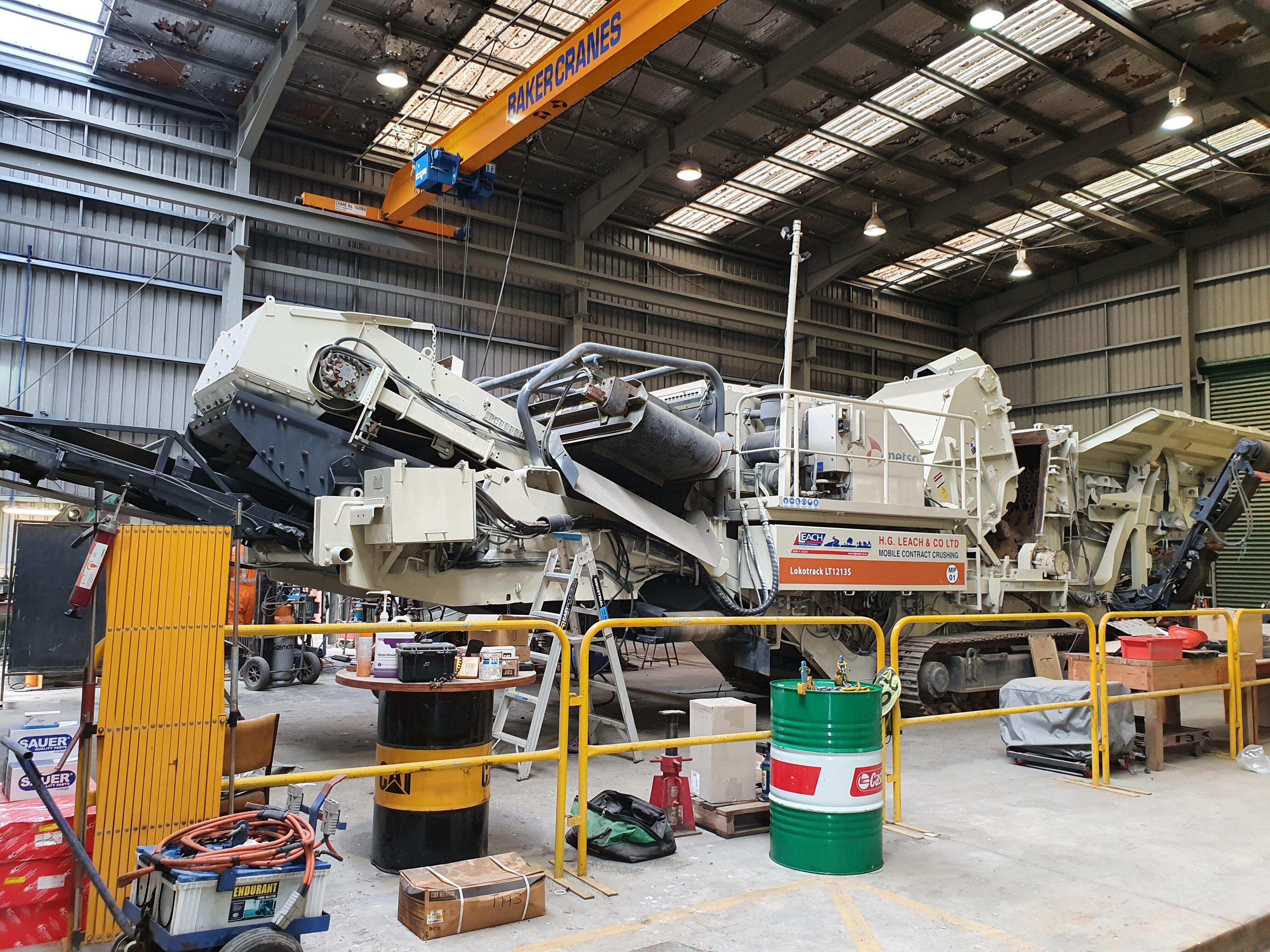 Jan Wild
Human Resources Manager
Mobile: 027 492 2001
Email: janw@hgleach.co.nz
Before working for HG Leach, I worked for a local council; and before that volunteered at a school as a reintroduction to the workforce after having a family. In 2001, I started working for HG Leach as a Personal Assistant to the Managing Director and was appointed to the HR Manager role in late 2006. In my current position as the HR Manager, I wear many hats – health & safety, insurance, environmental, and compliance. I really enjoy the interaction with people that the role brings.
I really enjoy working for HG Leach as we are a family business and go the extra mile to get the job done.
Outside the office, spending time with family is important to me. I like being outdoors, so I do a bit of tramping. I'm currently working my way through the 'great walks' of New Zealand which is even more special because most of the treks have been with my family.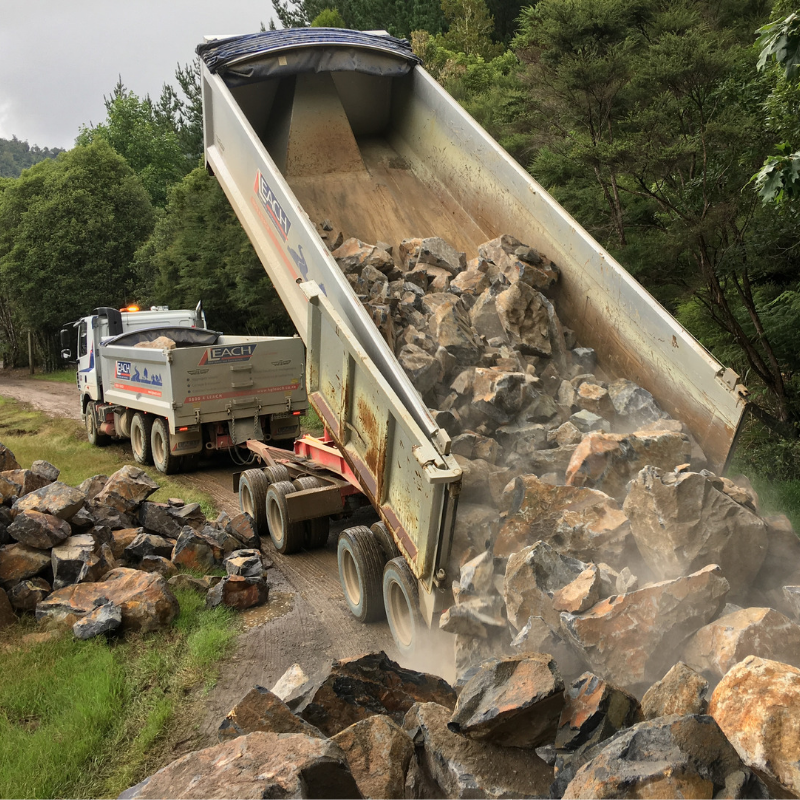 John Hedges
Client Manager
Mobile: 027 284 1297
Email: johnh@hgleach.co.nz
I grew up and operated big earthmoving machines on the Benmore, Tekapo, Pukaki, Ohau, Ruataniwha and Cromwell projects until moving to the North Island and working at Waihi and Huntly mines and around the Coromandel where I made Thames my home.
 
In the new millennium I joined my wife, Alaine, as a Real Estate Consultant for our own company, which is where I learned new skills and enjoyed the results of people relationships and the rewards that went with it. After eighteen years of long hours (mostly seven days a week) and the demand of instantaneous expectations it was time to sell the business and get our weekends back!
 
It wasn't long before I was back on trucks and machines as a driver/operator again, enjoying the roads of the Coromandel and beyond as my daily office.
 
Full circle complete I'm now back with HG Leach Ltd as Client Manager, utilizing my driver and operating skills, knowledge of the products and engaging in people relationships. Always cheerful, never shy and now used to the demands of instant communication, I'm on board to help with the already expanding operation, to achieve better results in a better timeframe.